Newsletter
Key West Commercial Real Estate
Duval Square
June 21, 2019
|
Keith Bland & Kent Ducote
Duval Sqaure Listings Units C10
Duval Square is a vibrant outdoor mall with restaurants, galleries and businesses located on the first floor and residential units on the second floor. Located on upscale Upper Duval Street, Duval Square offers locals and visitors alike a wonderful destination for fine dining, shopping and easy & plentiful parking. Duval Square is located in the 'X' Flood Zone (high and dry!).
The Duval Promenade is a new feature to Upper Duval. On weekend nights, Duval Street closes to traffic and becomes a pedestrian mall. Throughout 2019, it is expected that the Promenade will expand to most of Upper Duval including Duval Square.
Panini Schamini Unit C10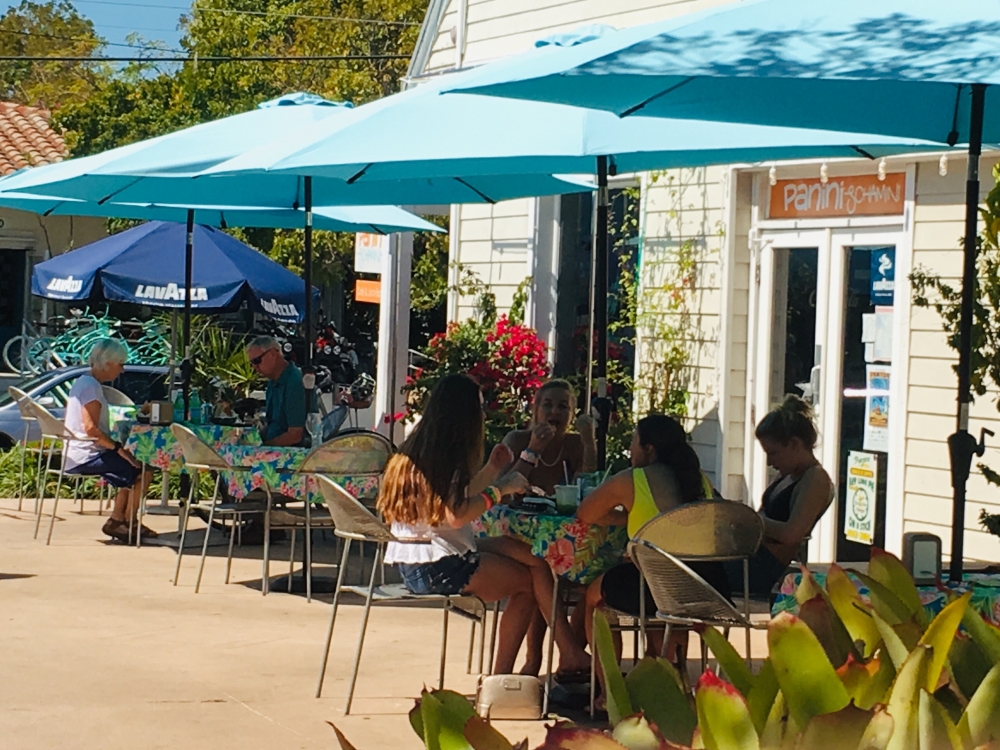 Duval Square Unit C10 Restaurant with Real Estate—For Sale $995,000 Rare Opportunity - Successful Upper Duval St turn-key restaurant and real estate with 26 licensed seats (10 indoor & 16 outdoor with possibility of expansion) and 733 SF of interior space plus additional Duval St-frontage outdoor seating could be available. Even more outdoor seating will be allowed this summer when the Upper Duval St. promenade is set to open. The commercial condo has excellent visibility, parking, proven financials, delicious fresh food, and an exciting and timely concept. With the ability to expand on site, the successful concept is also a prime franchise opportunity for even further growth.
The interior space could house two vent hoods, one in the front and one in the back which would allow for a nice kitchen space for more cooking in order to begin serving sit-down dinners. The business is currently open 9AM to 8PM. By adding dinner service, a new owner could greatly increase the gross income. PLEASE DO NO DISTURB BUSINESS OR QUESTION EMPLOYEES. Showings by appointment only. Unit 9C next door is available for lease (different owner) so the possibility for restaurant expansion is feasible.
TRUMAN & CO. 1205 Truman Ave. • Key West, FL 33040 • Keith Bland 305-304-6335 • Kent Ducote 305-394-5818