Newsletter
Key West Commercial Real Estate
Coco Plum Inn sells for $5,225,000
August 18, 2018
|
Kent Ducote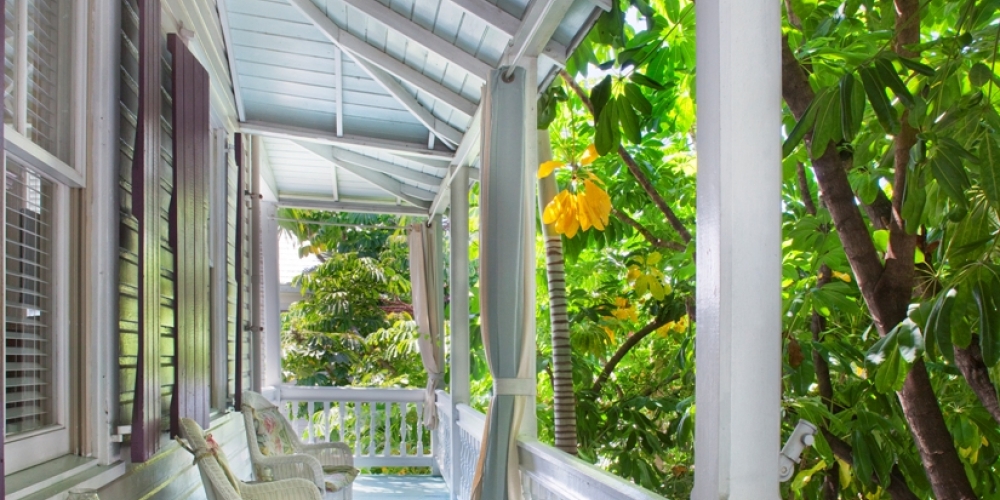 The real estate market for lodging in Key West continues to be sizzling hot through 2018 as a large number of lodging facilities have changed hands at record prices per unit. Most recently sold was the Coco Plum Inn located at 611-615 Whitehead Street. It is a prime Old Town location, one block from Duval Street, equidistant from Mallory Square and the Southernmost Point, and 2 blocks from the lighthouse and Hemingway's house. The Coco Plum Inn consists of two classic historic two-story Conch houses with a swimming pool in between amongst tropical gardens and a 12-seat restaurant serving hot breakfast ordered a la carte from the menu. Coco Plum Inn has 14 transient-licensed units and 1 non-transient unit where the manager/owner have traditionally lived.
Keith Bland and Kent Ducote were both listing and selling agents on the property. We congratulate our sellers who were a local family and custodians of the property for over 20 years and our buyers who bought the property and own a number of other iconic guest houses in Old Town Key West including Island City House, Mermaid & Alligator, Artist House on Fleming, Traveler's Palm, Westwinds and Azul.
The lodging market continues to thrive right along with Key West's popularity. Since joining forces in 2012, Keith and Kent have been the premier guest house sales team having sold 17 lodging facilities. In addition, they have brokered multi-family, office, retail and vacant land. Contact Keith or Kent for a financial and market analysis of your property or to have them seek out viable investments for you in Key West and the Florida Keys.
TRUMAN & CO. 1205 Truman Ave. • Key West, FL 33040 • Keith Bland 305-304-6335 • Kent Ducote 305-394-5818